GCC-TBC Training Suite
---
The most versatile and highest quality Training Suite.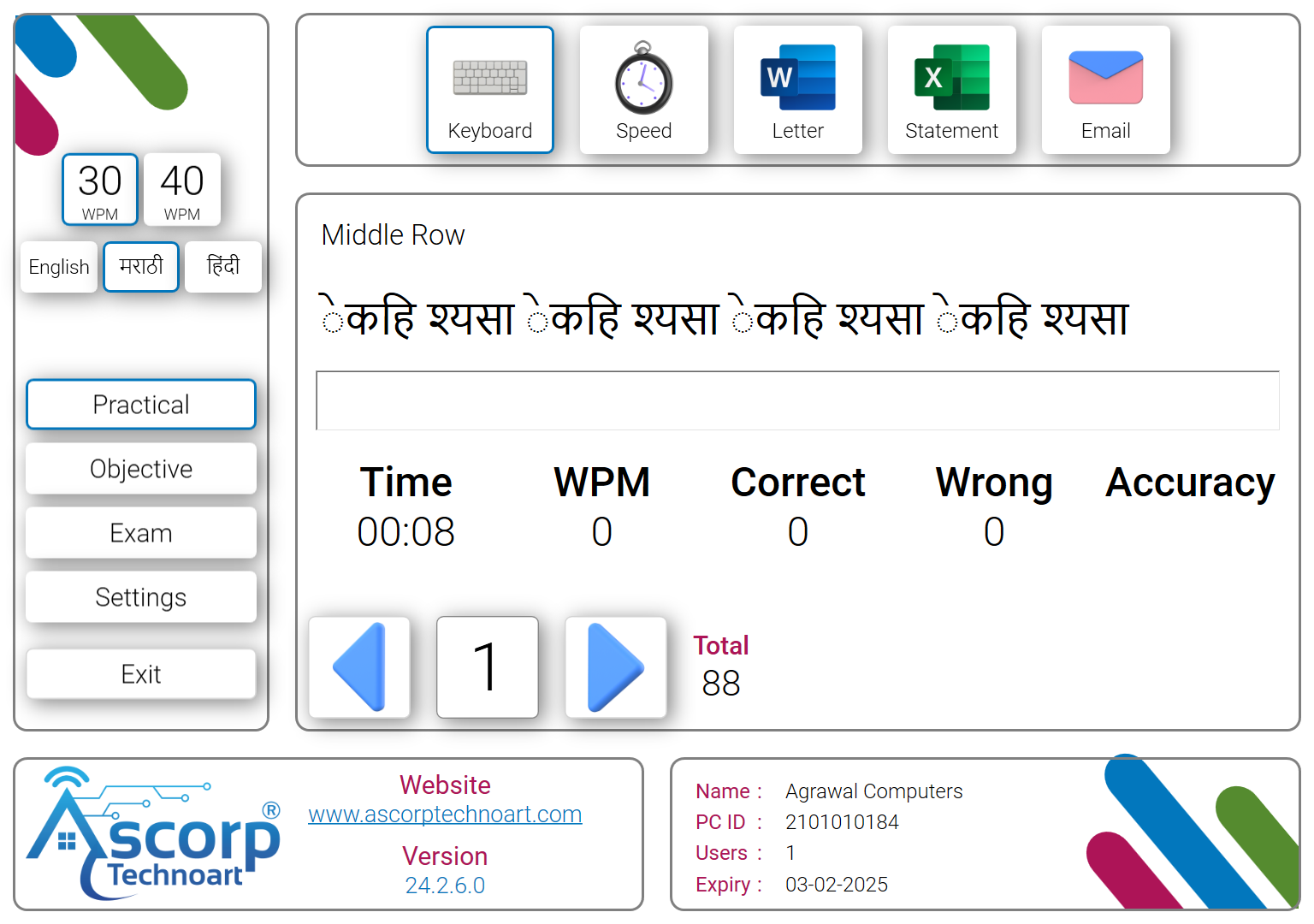 Practical and Objective
Above 100 Practical Assignments and above 400 Single/Multiple Choice Theory Questions to practice.
Keyboard Lessons
Plenty of Keyboard Lessons to practice with detailed statistics.
Audio Video Help
If you are stuck on a question, Audio/Video Help is available for you to assist.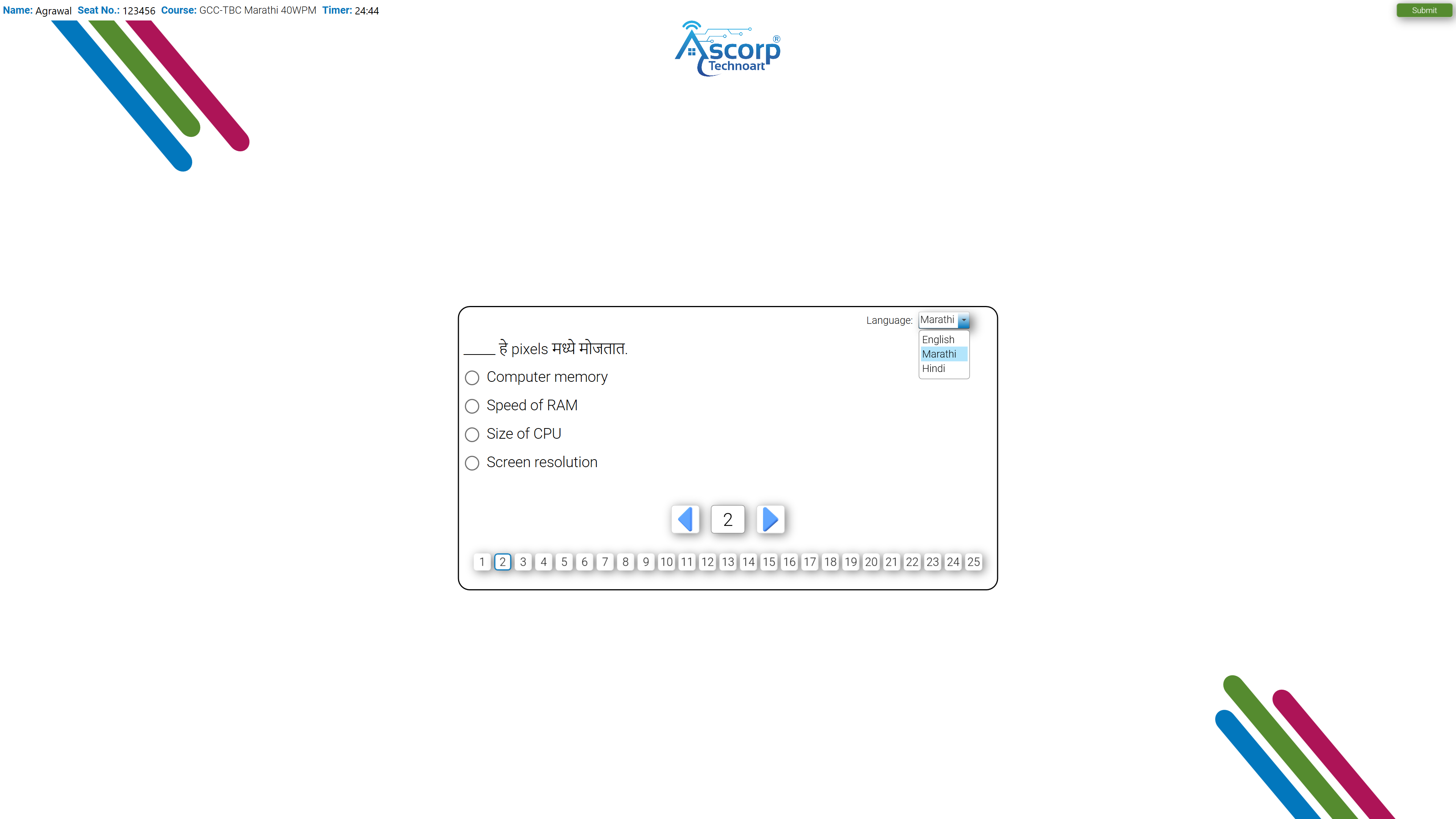 Unit Test
Unit Tests can be carried out on Individual Topics to asses student performance.
Demo Exam
Demo Exam with similar look and feel of the final exam.
Result Statistics
Detailed result statistics containing marks breakup.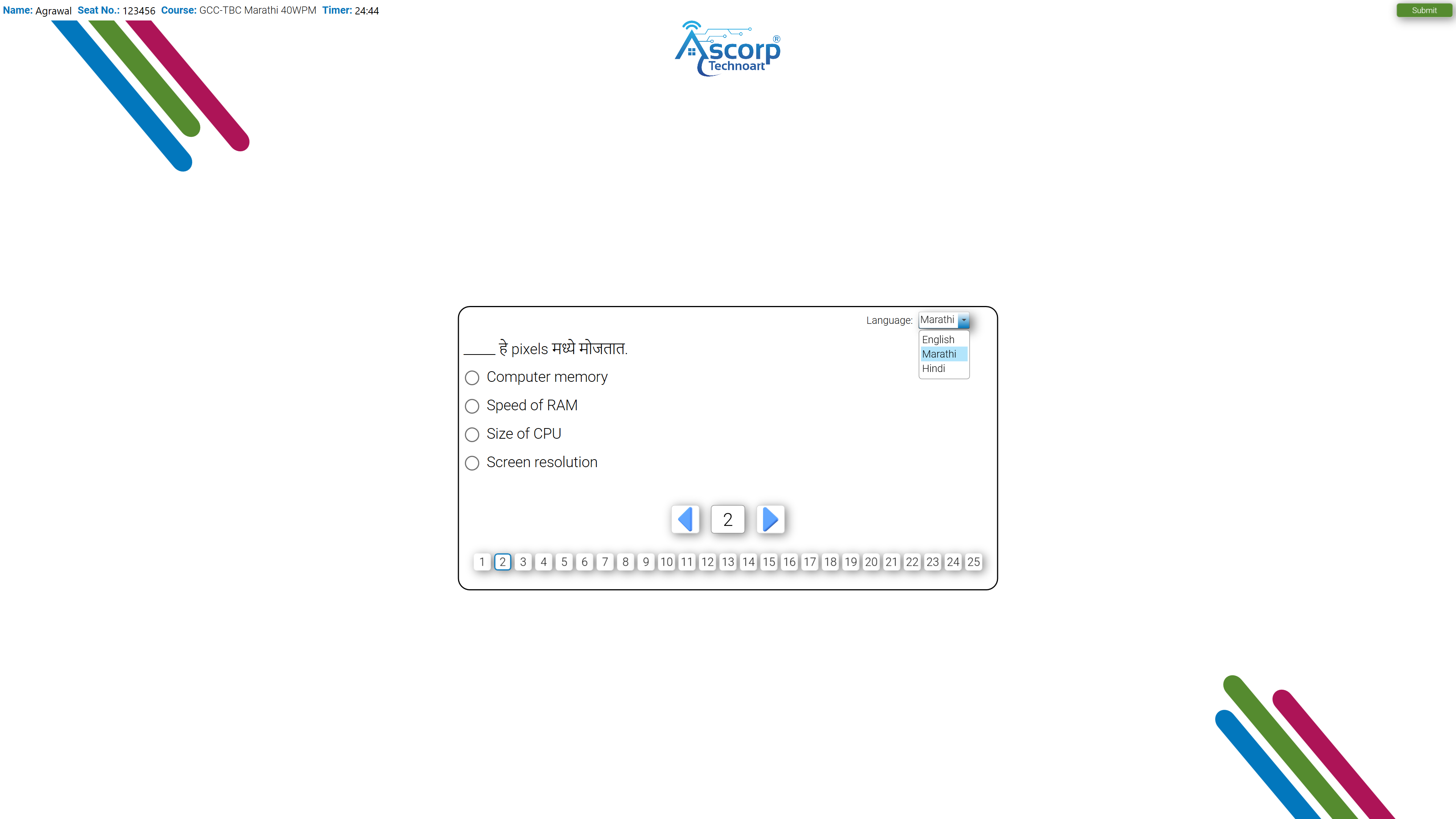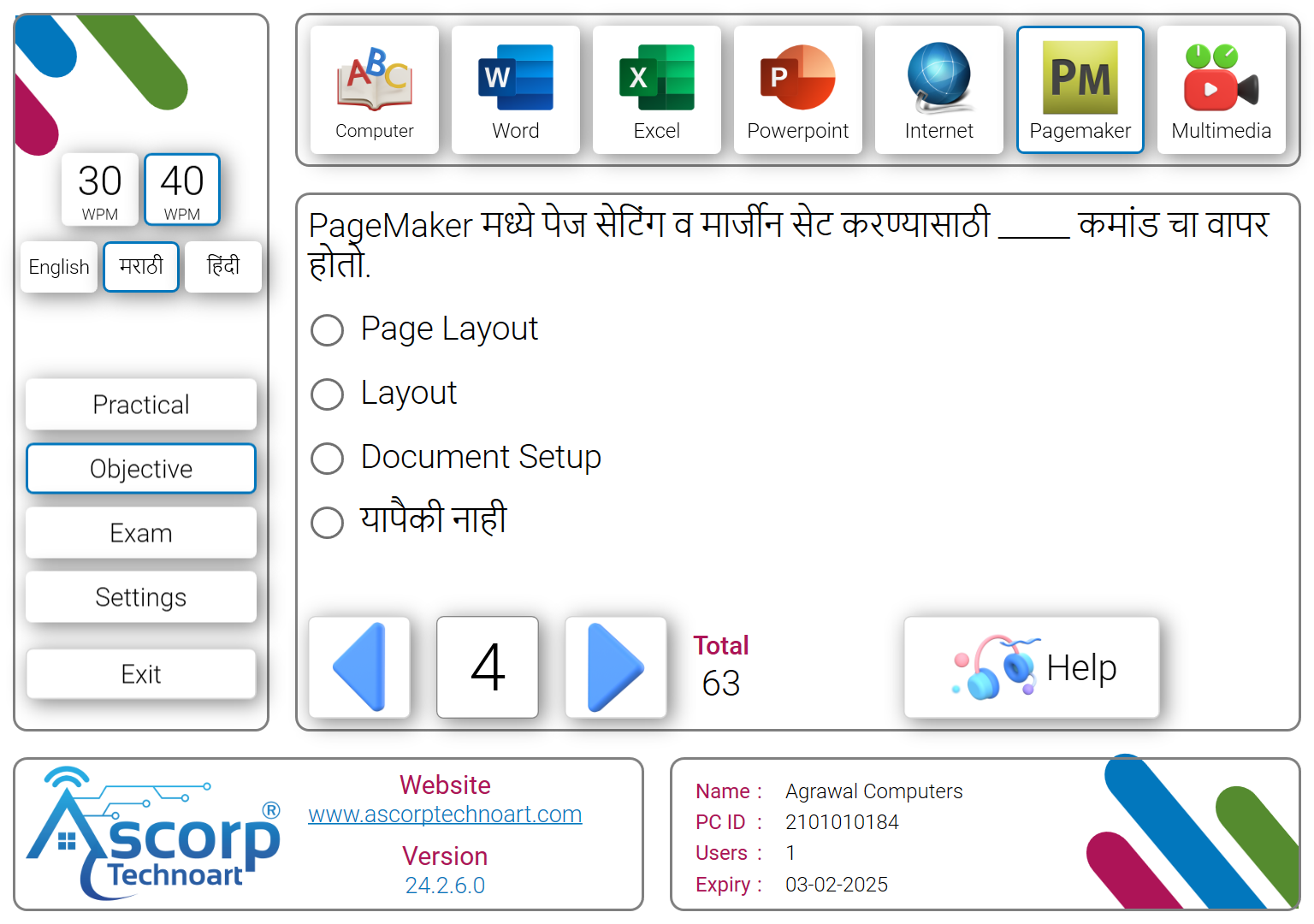 System Requirements
Windows 7 (Requires DotNet Framework 4) or Windows 8/8.1 or Windows 10, MS-Office 2010
Unlimited Activations
Automatic Online Unlimited Activation after Operating System Re-installation. Note: Hard Drive Must be intact as the activation is based on HDD Serial Number.
No need of MS-Office
No need to install MS-Office. Our suite has integrated MS-Office.
---
Economy
₹ 100
/3 months
---
Per PC/ThinClient/N-computing User

18% GST Extra

3 Months Validity

License Locked on Hard Disk/SSD
Download Free Trial
Buy
Plus
₹ 150
/6 months
---
Per PC/ThinClient/N-computing User

18% GST Extra

6 Months Validity

License Locked on Hard Disk/SSD
Download Free Trial
Buy
Pro
₹ 200
/12 months
---
Per PC/ThinClient/N-computing User

18% GST Extra

12 Months Validity

License Locked on Hard Disk/SSD
Download Free Trial
Buy