MS-CIT Training Suite (Android)
---
The most versatile and highest quality Training Suite.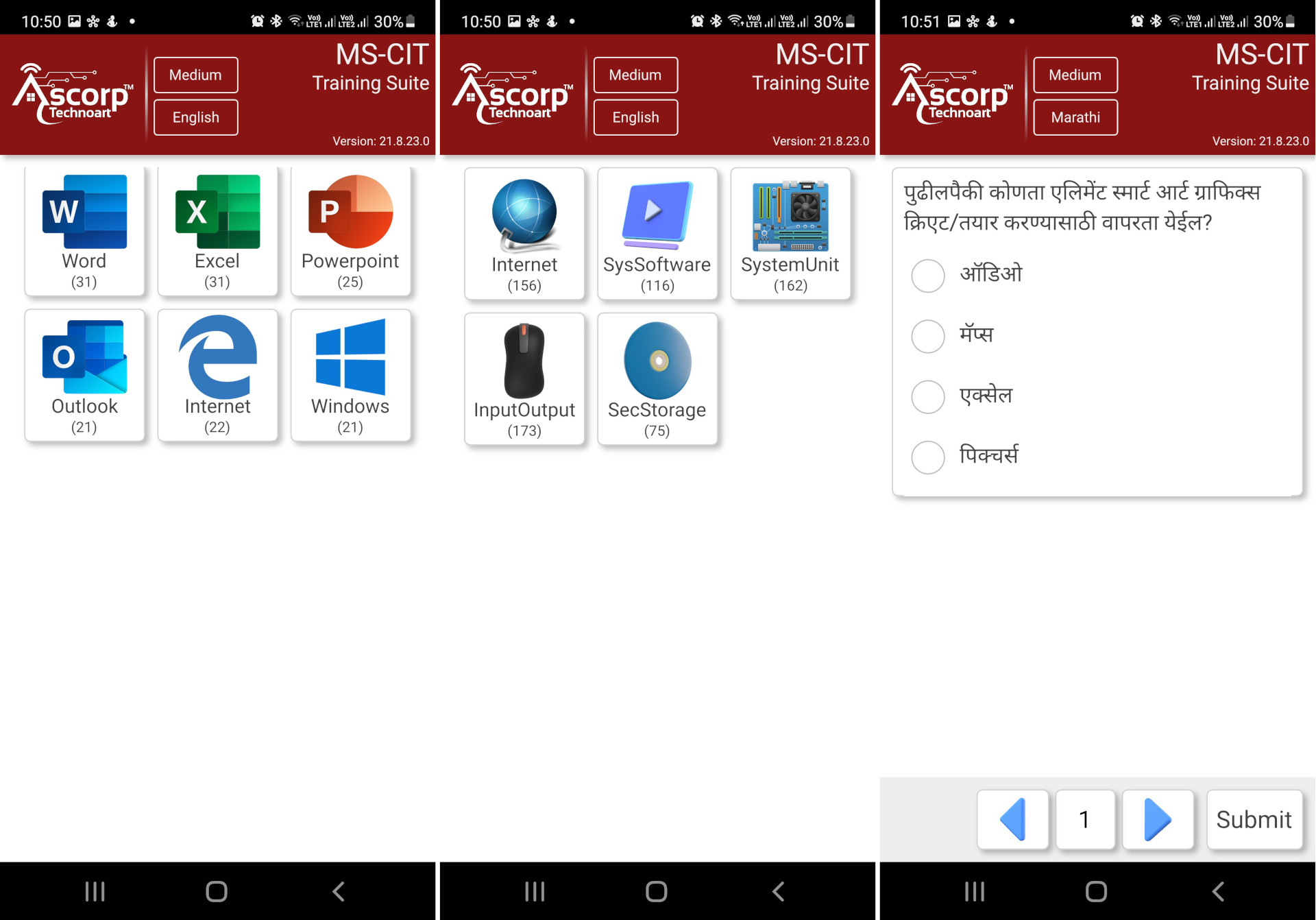 Practical MCQ
Plenty of Practical MCQ Questions as per new Exam Patter (COVID19)
Theory MCQ
Above 800 Single/Multiple Choice and Image based Theory Questions to practice.
Multiple Languages
Practice simultaneously in three Languages (English, Marathi and Hindi).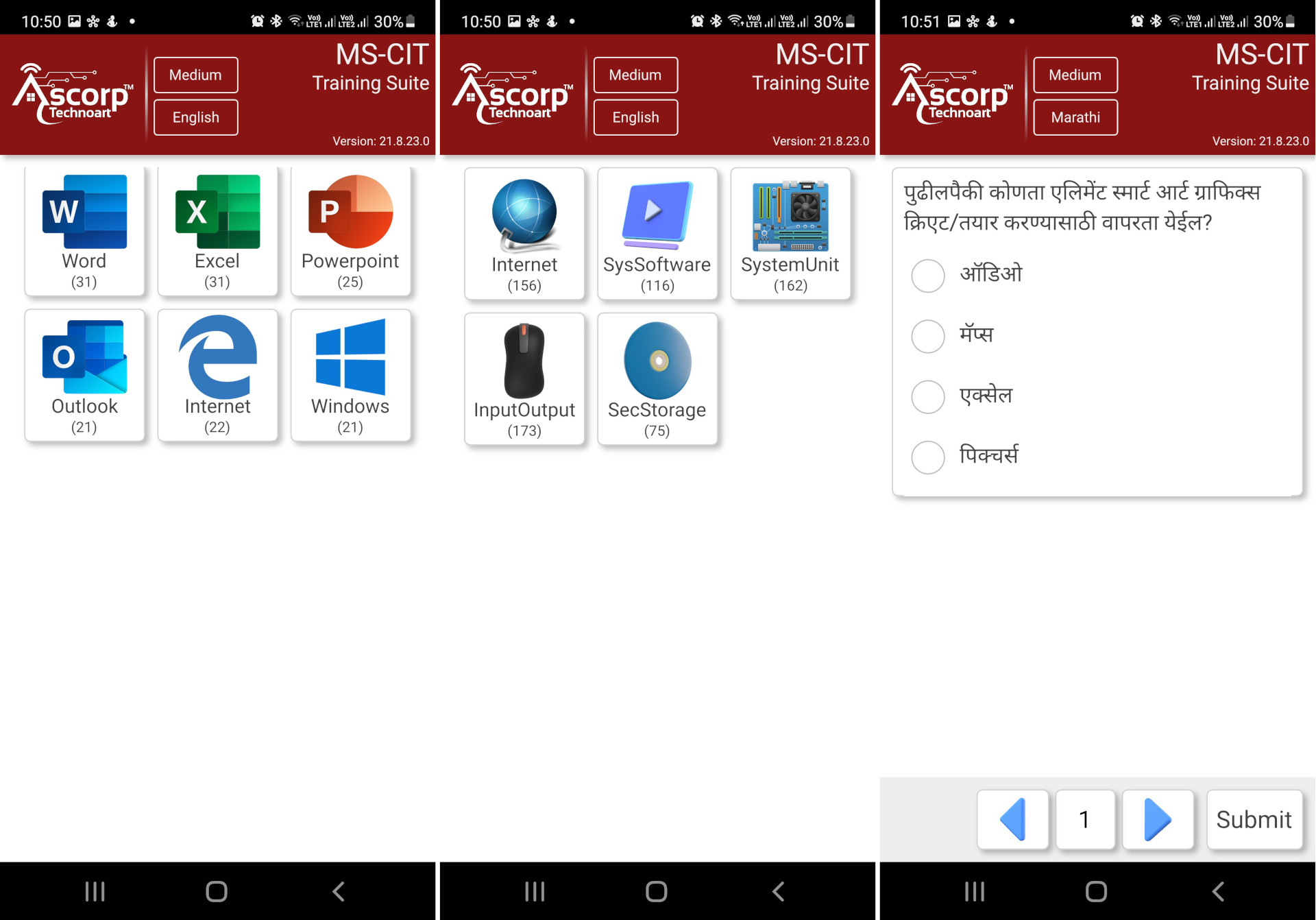 Practice @ Home
Students can practice MCQ at home as per their convenience.
Save Time in Institute
Students can focus on practical and ERA at Institutes and study MCQ at home thereby saving time.
Regular Updates
Never miss on new contents, as we update the software regularly.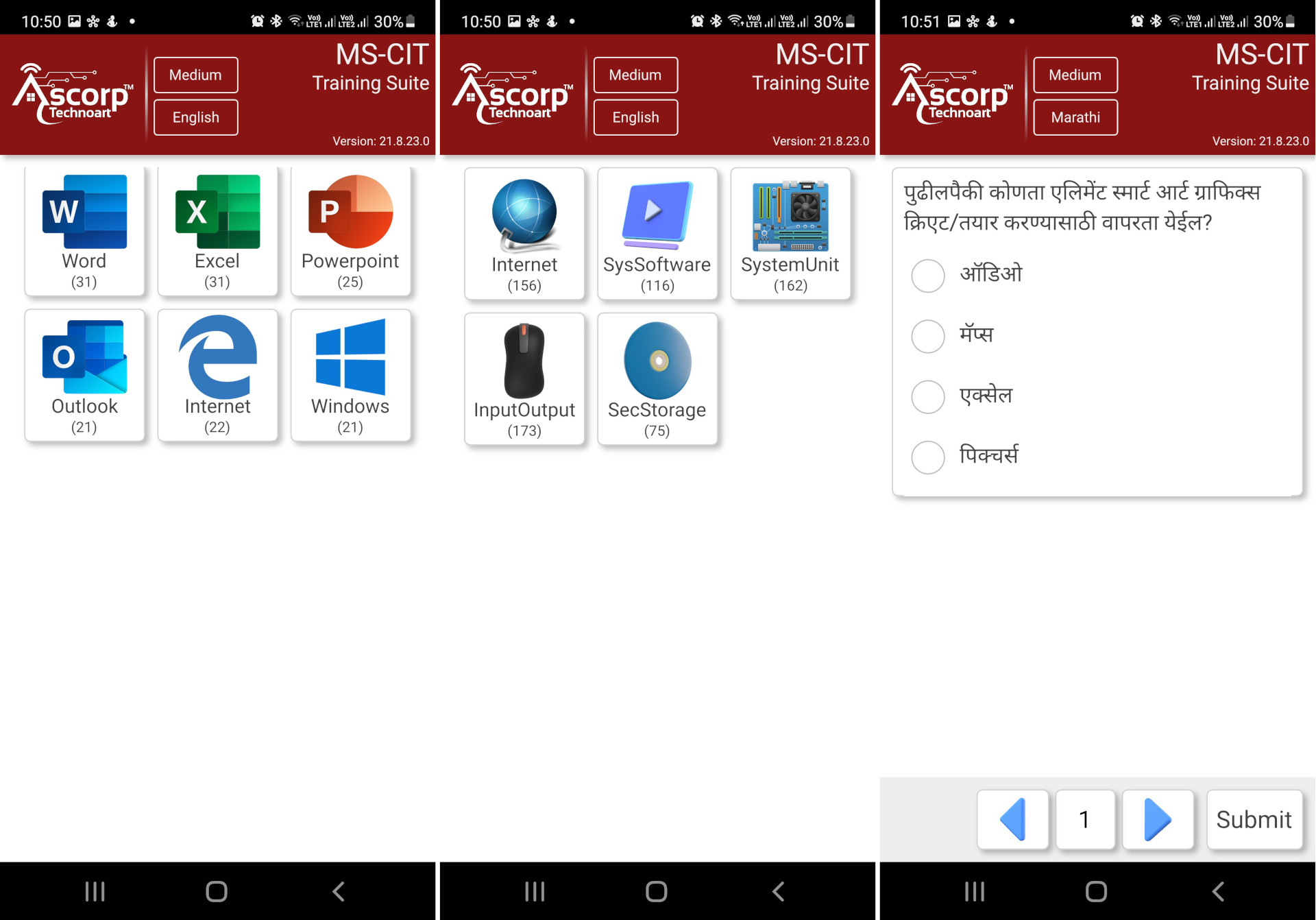 ---